This is the story of a girl named Jennifer and her entry in to the world of motorcycles, courtesy of a boy named Blake. This wouldn't just be motorcycles, but the classic and custom world of motorcycling and the richness that it's so famously known for.
My name is Jennifer Bailey and I live in the beautiful river town of New Braunfels, Texas.
This whole adventure began when my partner in crime, Blake Bailey, a recreational bike builder and lover of all things engine related and founder and owner of Motobailey Shoe Co., had the audacity to bet me that I wouldn't get my motorycle license. So after he was proven wrong, I bought a Ninja 250, and was instantly addicted, which legitimately surprised both of us. The combination of the adrenaline I felt pumping through my veins along with the peace that came with being completely alone and free on a bike, is one of the most incredible feelings I've ever felt. From there, I said forget yoga… and a life passion was born.
Shortly after moving to New Braunfels, we made some great friends in town, Karly Kothmann and her husband, Tanner, who built her renowned CB550. Blake and I both rode her bike and had one of those moments where both of us realized her bike was one of the smoothest riding and sounding vintage bikes we've ever encountered. Her vintage replica Yoshimira race exhaust sounded so similar to a mid 1960s Ferrari v12 Formula 1 car. It truly was one of those instantaneous passionate sounds that you only have to hear once and you fall absolutely in love. It didn't hurt that Blake and I were both big fans of the Isle Mann TT and the history of Honda's involvement in it.
So naturally, the literal next day, Blake showed up to our house with an old beat up 1974 Honda CB550 he bought for me that only ran on 2 cylinders and was leaking fuel and oil out of everywhere, it was a freaking disaster. However, it did have a pretty dope Mad Max style to it.
Our inspiration for the bike truly came from the vintage Isle Mann TT era along with the Ferrari v12 sound, and to be honest… a little bit of Tron to top it off.
To achieve this look, we removed the sub frame and all unnecessary frame tabs with a grinder. Then we fabricated a rear seat pan and hoop from flat steel. We had a custom diamond pattern seat made from some shifty internet guy in Thailand and replaced the triple tree with a new one from Dime City Cycles. We installed new clips on's, a new headlight and rear led brake light. We had the tank and wheels powder coated in Black Chrome by Overland By Design. We replaced the tires with Firestone vintage replica race tires, switched to a Carpy 4into1 race exhaust, added pod filters, and hid a single anti-gravity battery (yes, it is fully capable of starting the bike every single time) and all the electronics under the seat with a hidden electronics tray from Cognito to get the empty triangle look.
Near the end of the project, I was getting antsy to finish and ride my new bike, and Blake was crazy busy with Motobailey, so we enlisted our dear friends, Tyson Carver (@txrenegade) and Tanner Kothmann (@t_kothmann1) to finish out the rewiring (the most challenging part of the build) and random reassembly needs to complete the bike. They did an excellent job. When they finished, I heard the most beautiful sound out the front door and wondered…could it possibly be…the bike with the most beautiful sound that I had envisioned…sure enough, I opened the door and saw my incredible new motofamily all standing outside with their cameras rolling to see my reaction….and to no one's surprise, I was balling and grinning from ear to ear.
Introduce my bike's name, Felicia (Youtube "Bye Felicia" if you're not our age and have no idea what we're talking about). She is now a top-notch highway screamer that looks as beautiful as she sounds.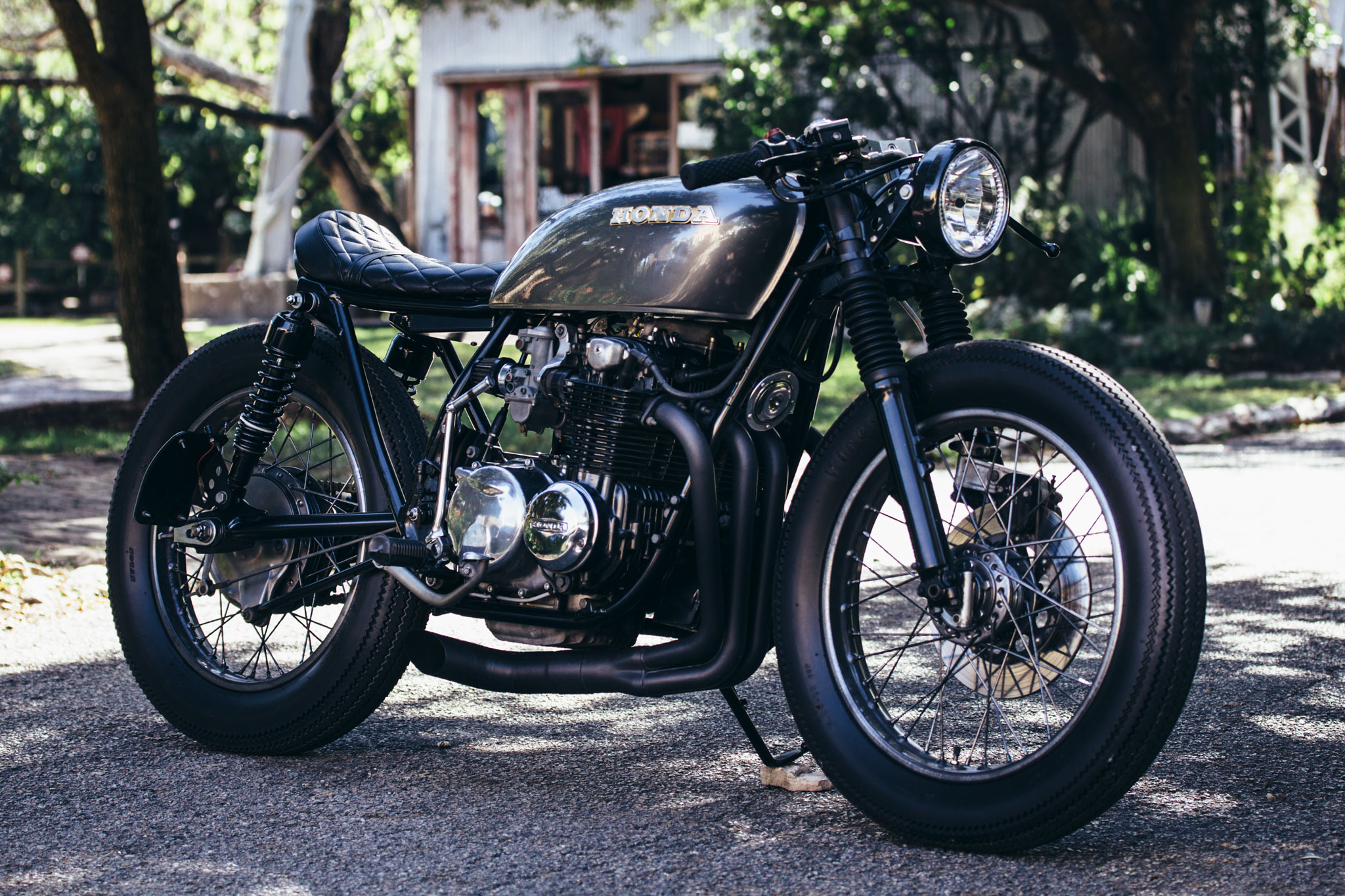 We're not bike builders or out to dazzle anyone with crazy bike builds, we are simply enthusiasts that want to ride, drive, or have a beer and talk over the things that make us happy. If you have questions about our builds, great places to ride in texas, or where to grab a local beer and burger, just shoot us a DM on insta @jennifernicholebailey and @motobaileyshoeco